Hacks in The Dark
What is Hacks in The Dark?
Hacks in The Dark is a journaling game and GM supplement. The goal of the game is to create a hackers manifesto to bring about their masterplan. It will be your Magnum Opus. You'll take up the role of this hacker with a desperate need, in search of the ultimate hack to get what they want. They will try to understand code from within the never ending cascade of data that surrounds them in cyberspace by randomly generating hacks and adding linear notes to their manifesto. In the end, you'll have an in-game artifact that you can pass on to players and hopefully know a little more about what your hacker has sacrificed to get where they are.
In no time at all you will be building hacks like this.
But it won't stop there. Soon your hacks will grow in size and complexity. With this comes greater power and control, but how long will you last before you are tracked or worse?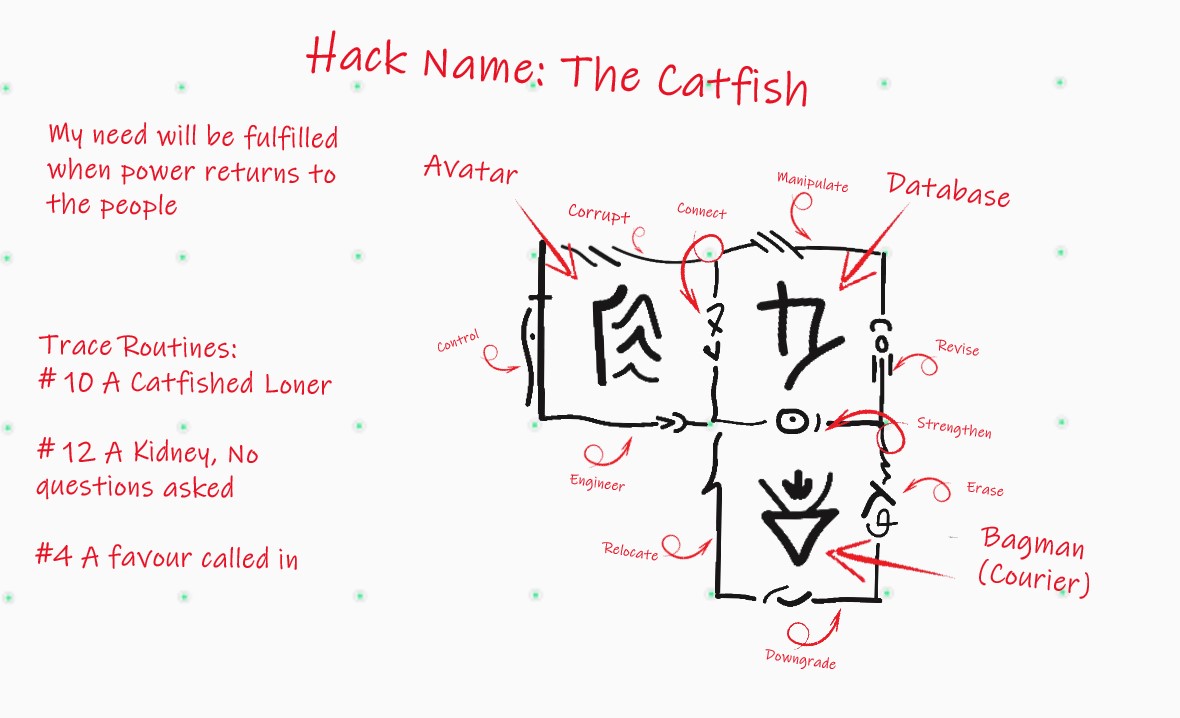 Watch a video of me creating my first hack

Created with the kind support and permission of Kurt Potts. Check out Sigils in the Dark and his other amazing games at kurtpotts.itch.io

Purchase
In order to download this game you must purchase it at or above the minimum price of $2.99 USD. You will get access to the following files:
Exclusive content
Support this game at or above a special price point to receive something exclusive.
Community Copy Donation
By buying this game at the asking price or higher you will unlock a community copy for someone in need. You will also get a copy of the game.
Community Copies
Here are some free community copies for those in need in these difficult times.
All I ask is that you kindly leave a review.