Weaver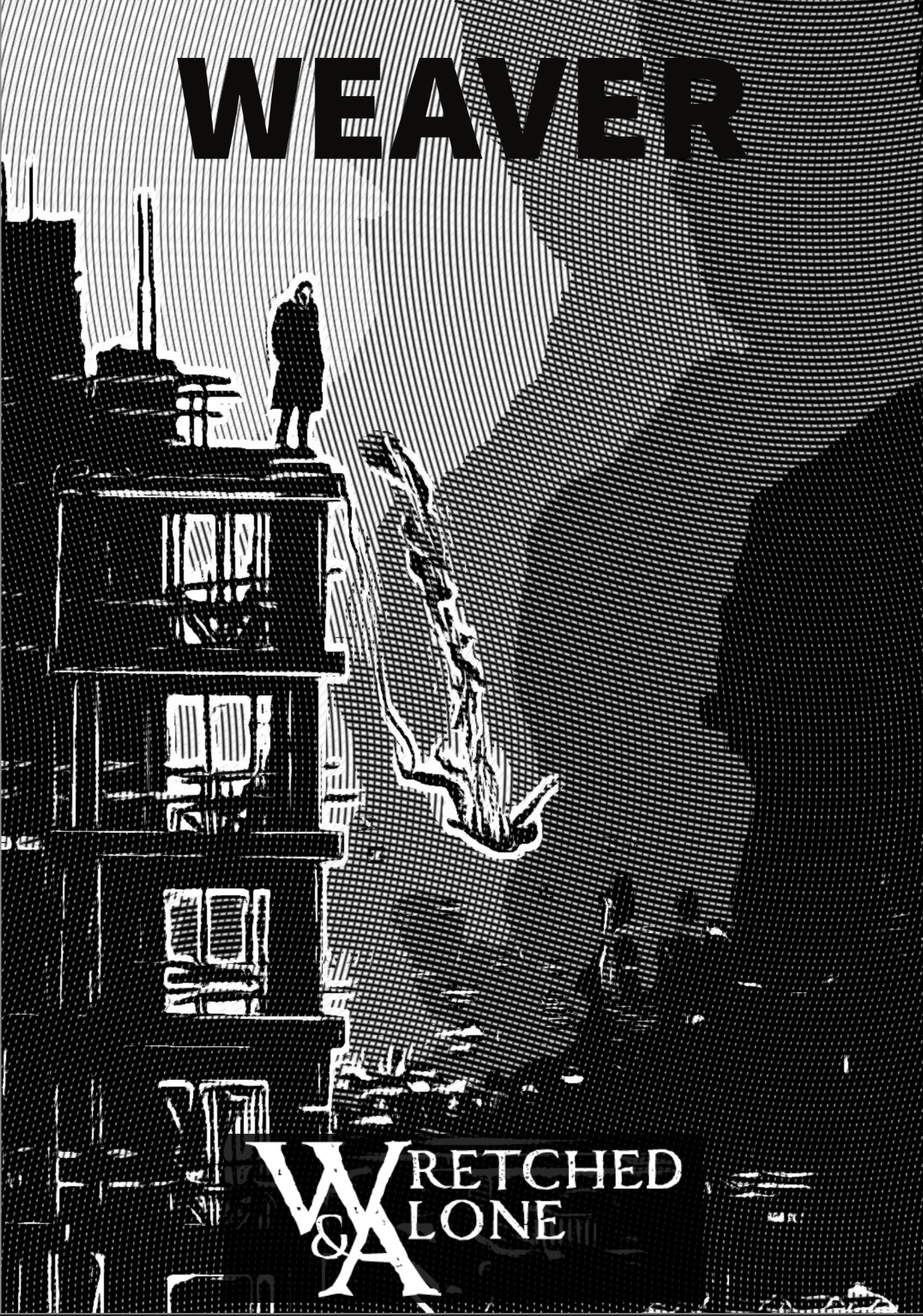 Weaver is a solo journaling RPG, made using the Wretched & Alone rules by Chris Bissette and Matt Sanders.

Weaver is a game about human resilience in the face of overwhelming odds and almost certain death. It is a game about isolation, fear, and perseverance. You play a 'Weaver' a specialist police investigator that delves into memory stacks of murder victims. Memory stacks are part organic part man made devices to help people recall data faster. If a weaver can access them quick enough they can relive the memories of the deceased. Despite this incredible ability weavers are despised by colleagues and mistrusted by the public. Not only this you have to relive the past few days, hours and minutes of the victims life to try and solve the crime, save your career and avoid the Atlas Corp. hit squad.
If your brain doesn't get fried then your mind may become so entwined with the victims it will be irretrievable. You will be lost in their mind until the brain finally and completely dies. Of course there is your real body to worry about too. With no one to protect you you need to use all your skills and wit to get the evidence you need?
You may also enjoy 'Rigged' by Spencer Campbell. Find out who really hacked Atlas Corp. www.gilarpgs.itch.io
This game was made as part of the Wretched & Alone jam. Details on the jam can be found here:
https://itch.io/jam/wretched-jam
The Wretched, by Chris Bissette can be found here:
https://loottheroom.itch.io/wretched
The Wretched & Alone SRD can be found here:
https://sealedlibrary.itch.io/wretched-alone-srd
Purchase
In order to download this game you must purchase it at or above the minimum price of $3 USD. You will get access to the following files:
Exclusive content
Support this game at or above a special price point to receive something exclusive.
Community Copy Donation
Purchase Adrift at or above the recommended price to make a copy of the game available for free for someone else in need.
You will also get a copy of the game.
Community Copies
In these tough times I'm happy to provide community copies for those in need and struggling. I will add more if the game prooves popular. If you enjoy the game please consider leaving a review.